Honoring Family House Volunteers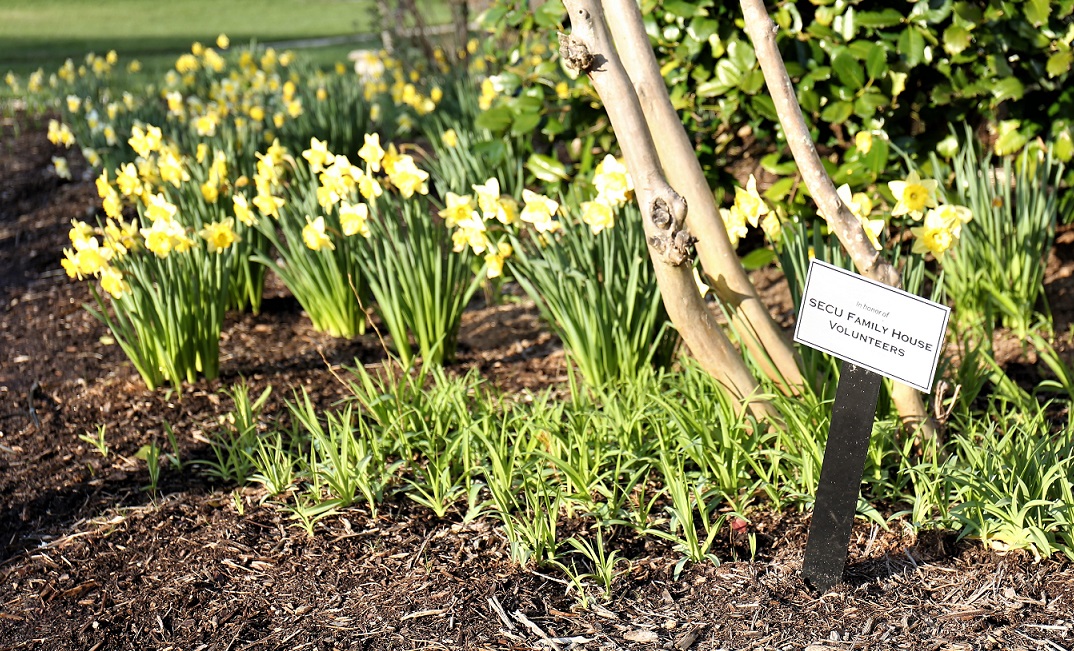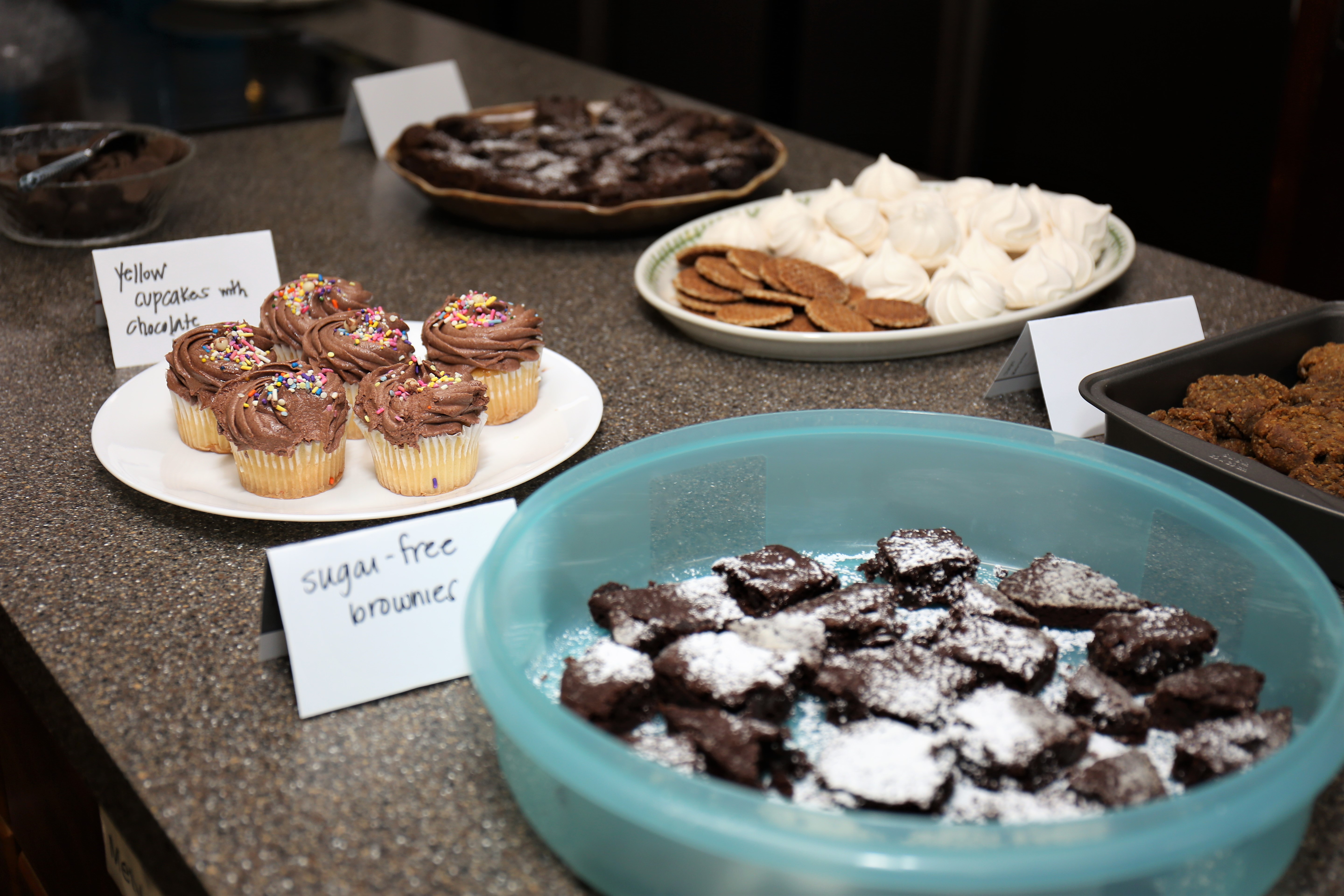 SECU Family House at UNC Hospitals counts more than 100 regular volunteers who keep our 34,000 square foot hospitality house running. It was an honor for us to treat them to several events during National Volunteer Appreciation Week, April 16 through 22 this year. On Tuesday, dozens of volunteers united for our Spring Potluck in the Family House Dining Room. The weather was perfect for enjoying food and fellowship. There was no shortage of dessert!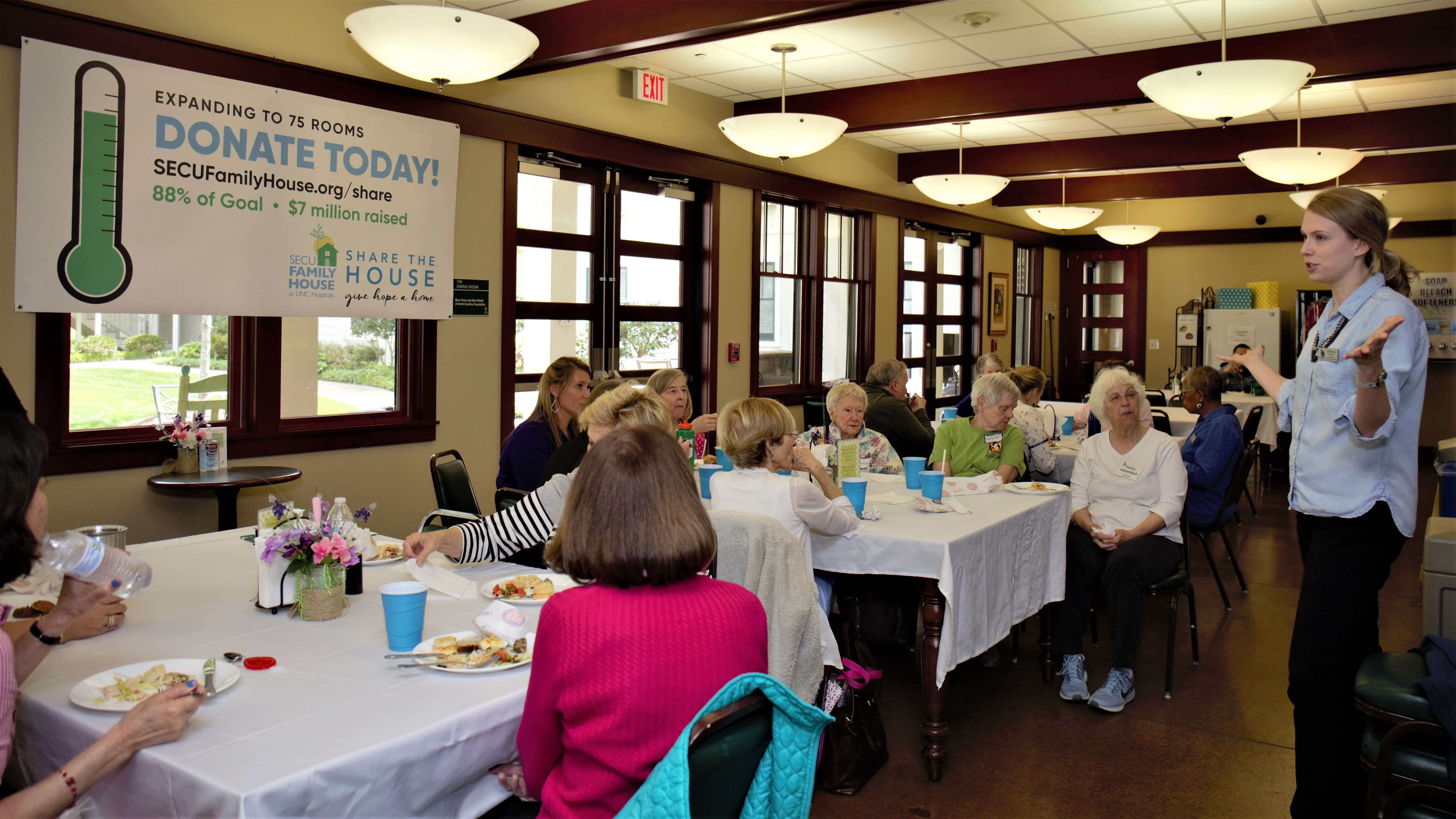 The following day was our Town Hall Meeting, a bi-annual meeting for volunteers to learn and share information with Family House staff. Claire Veazey, Director of Volunteer Services, shared news about our building expansion to serve more Family House guests, and how our growth from 40 to 75 guests rooms impacts our volunteer program. Volunteers—who work with staff on the frontlines of guest service—shared their insights on how to make operations more efficient and Family House even more comfortable for patients and their families.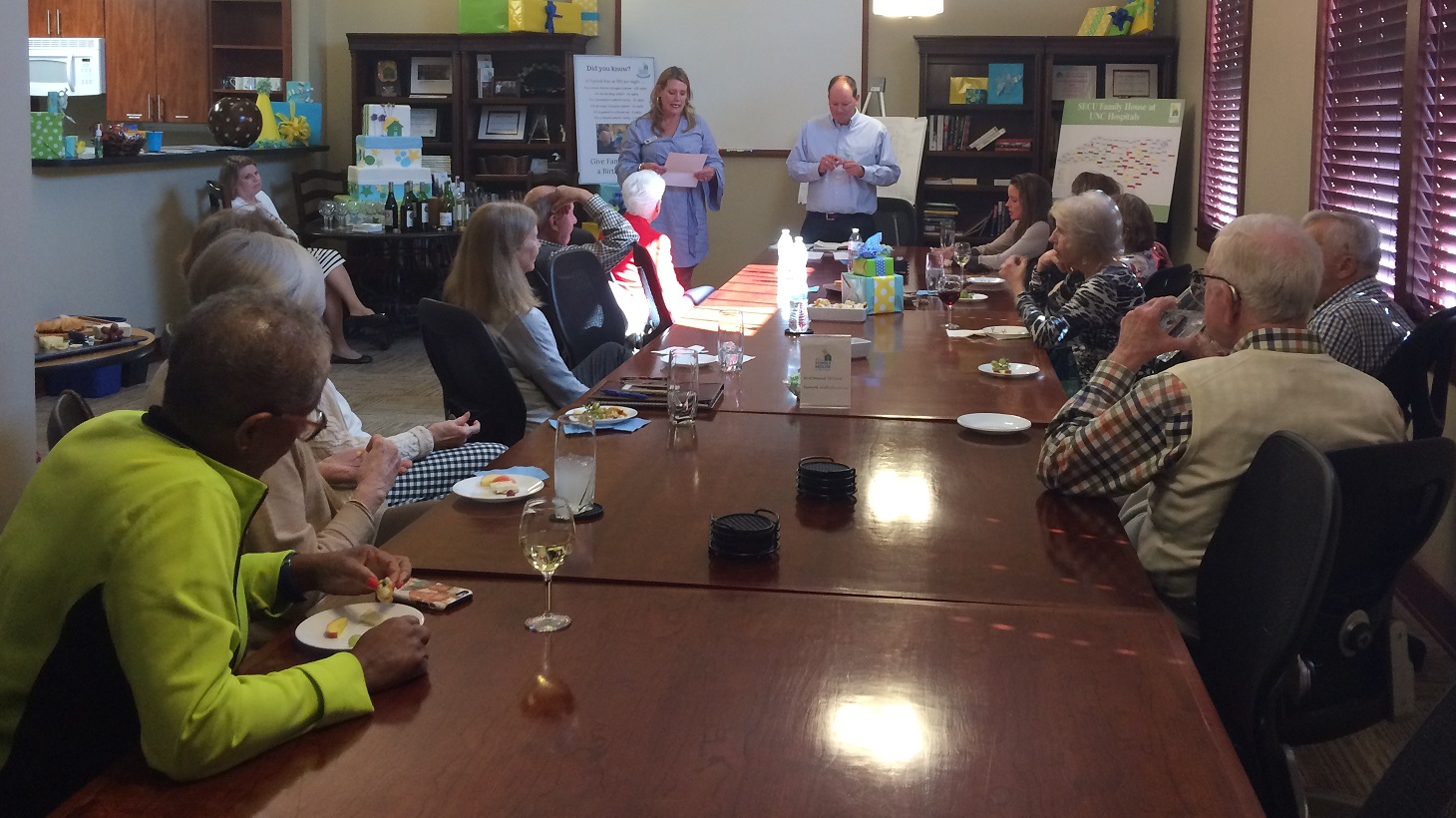 Wrapping up Volunteer Appreciation Week was a didactic Tax Info Session led by Jim Starling, CPA and Senior Internal Auditor at LabCorp. Jim answered questions about tax code changes that may affect our volunteers.
As a sweet touch, Family House staff brought treats for volunteers every day of National Volunteer Appreciation Week 2018. The daily treats were accompanied by words of thanks created by Claire, all in good fun.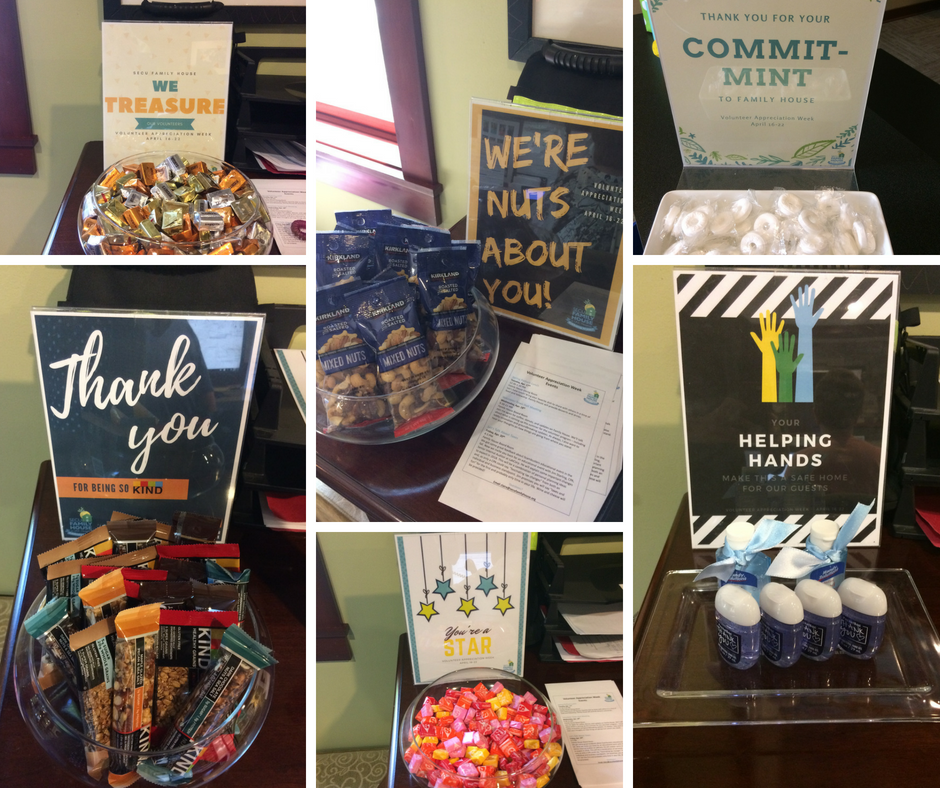 Family House is incredibly fortunate to be able to rely on such a compassionate, caring group of volunteers!