One Guest's Inspiring Optimism
In the US, one in two women and one in three men will be diagnosed with cancer. Such was the case with Willard Manning. Hailing from Laurinburg, North Carolina, he was diagnosed with acute leukemia. Willard thought he'd never get cancer, especially since no one in his family had ever been diagnosed with cancer before.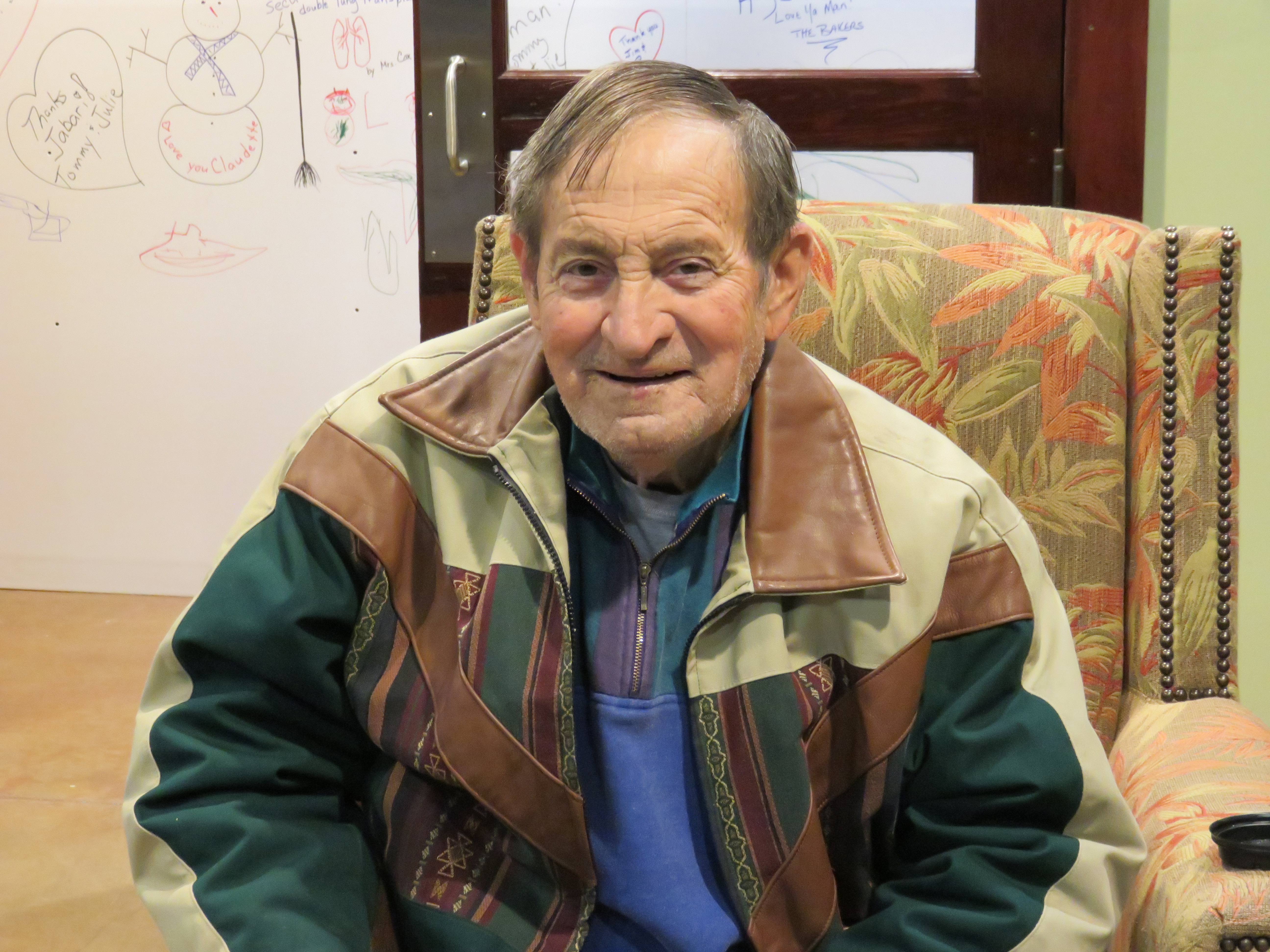 It all started last summer of 2017. Willard felt so exhausted, he went to his regular doctor. Since his doctor couldn't find anything wrong with him, he was sent him home where he returned to his job of selling hay to local farmers. But by winter he could barely move. More tests were done, including some blood tests. Willard was finally told that he had leukemia.
Since there was no change after an initial round of chemotherapy, Willard was referred to UNC Hospitals in Chapel Hill. While there, Willard was given a heavy regimen of chemotherapy. The cancer went into remission--but returned a month later. His renowned oncologist, Dr. Catherine Coombs, put him on two clinical trial drugs, Valdosta and Keytruda, with hopes that these pharmaceuticals would extend his life for at least two more years.
While undergoing treatment, Willard was a guest at SECU Family House at UNC Hospitals. Ever the early riser, he would begin his day with a light breakfast before heading to UNC Hospitals for treatments. Because the drugs thoroughly leeched his energy, he'd spend the rest of the day resting before joining our other guests for dinner.
Willard has been told that if these clinical trials don't work, then there's nothing more they can do for him. An optimist, he remains grateful for the excellent care he's receiving at UNC Hospitals and for the opportunity to stay at Family House while receiving treatments. If it weren't for our hospitality house, Willard would have to make the four hour round-trip to and from his home–an impossible task given the side effects of chemotherapy. He shares with us, "Having a place to stay each night helps me tremendously. Everyone is so very nice to me. Family House is a happy place. Family House is a much needed place."
We, like so many others who've gotten to know Willard, are confident that this gentle soul from Scotland County will beat this cancer so he can return to the work that he so loves, and spend more time with his elementary school sweetheart of 47 years.
Story by Kathy Yasui-Der