Volunteer Spotlight: A Family Affair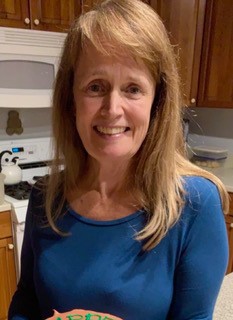 As many of you know, the new Pine wing at Family House will be opening soon where we will celebrate another 38 guest rooms, a lovely new hearth room, kitchen, laundry, and courtyard. Part of outfitting the new wing includes making sure we have enough beds and furniture to make our guests as comfortable as possible. But another piece is to find the right smiling volunteers to oversee the new space, answer questions, and carry out our mission of hospitality. We are currently looking for new faces to make our house more like home.
One of the new faces is Ashley Watson. Ashley is no stranger to SECU Family House. She initially found out about Family House when her daughter's high school group wanted to volunteer to make a meal at the house. They needed an adult to accompany them as they prepared breakfast. Ashley volunteered to escort the high schoolers and oversee their work as they gave back to the community. She was struck by how one small act of kindness could make the day of a person battling a serious illness. Once she experienced this, she was hooked. She communicated this newfound knowledge to her husband, and the family of five made a pledge to serve breakfast and dinners to the guests on a regular basis as a family affair. Ashley states, "It was hard to get the whole family to Family House on a regular basis due to shifting schedules and school activities, but we made it a point to volunteer when we could. We really enjoy it. "
Now that most of her kids are out of the house and in college, Ashley is open to training as a front desk volunteer. Once trained, she will be one of the valuable new faces welcoming guests and answering questions in the new Pine wing.
When asked why she loves to give her time at Family House, Ashley states, "Seeing how friendly everyone is and how grateful the guests are."
New faces, along with our veteran volunteers, is what will make the new Pine wing a home for many of our guests. A new building is just an empty space until we find loving, welcoming faces, like Ashley's, to make the new space a living, breathing home. And what a great face it is! Thank you, Ashely, and family!
If you are interested in volunteering your time at SECU Family House, please contact Georgie Clemens, Manager of Volunteer Services at georgie@secufamilyhouse.org