Volunteer Spotlight: Delicious Gifts
As many of you know, the Guest Kitchen and Dining Room have been closed the past few months for renovation. As a result, the meal program has had to be modified. No sooner did Volunteer Services Manager Georgie Clemens make the pitch for dessert donations to complement the current thrice-weekly meals for guests, the dessert calendar quickly filled up.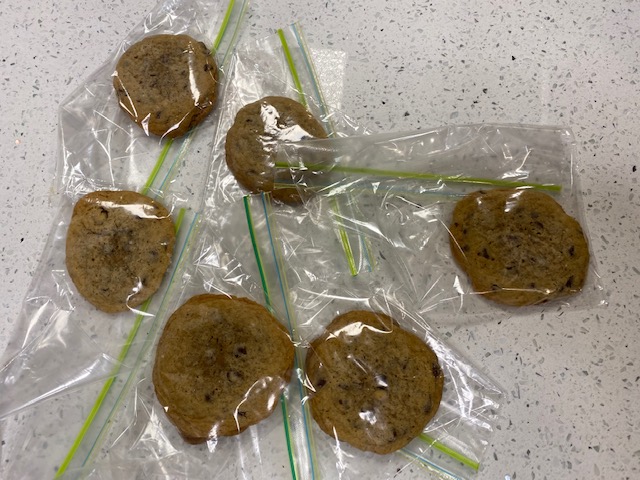 While many of us at Family House admittedly miss the pre-COVID-19 weekly home-baked breads from local master baker Donna Fehrenbach, the guests are now relishing these homemade sweets each week!
Individually wrapped, the donated desserts have included varieties of brownies, cookies, cakes, pies, and even banana pudding. Never ones to shy away from official taste testing, a few Family House staff members confirm what we already knew: every baked good is delicious and yes, worth a second helping to!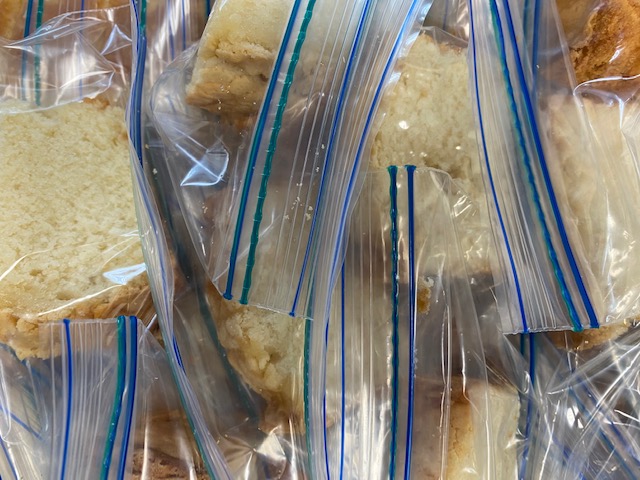 If you'd like to bake a tasty dessert for our guests, please contact Georgie Clemens at georgie@secufamilyhouse.org. Baked goods really help make the House feel like home.
We'd like to thank the many volunteer bakers with a special shout-out to the Chapel Hill/Carrboro Foodies group for providing these delectable desserts and for bringing the feeling of home for our many guests. Their generosity, time, thoughtfulness, and kindness are making a difference