Volunteer Spotlight: Ewan Toscano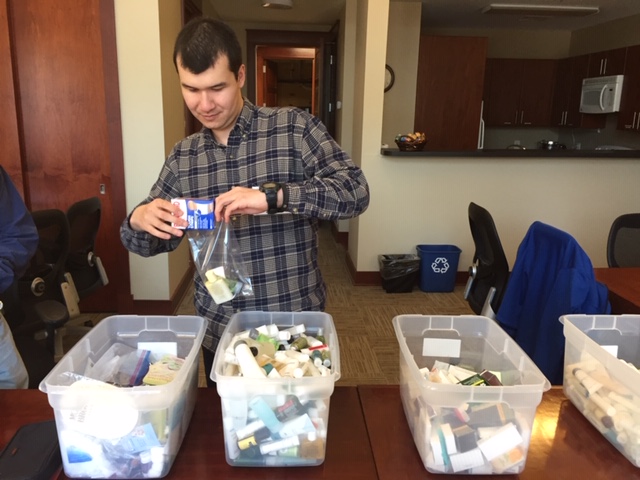 No two days are ever the same at Family House. One constant, however, is that the House is always filled with volunteers filling a myriad of jobs, from working at the front desk and folding laundry to cleaning the kitchen and preparing meals.
On Mondays and Thursdays each week, you can usually find volunteer Ewan Toscano (middle photo, right) and his job coach, Bruce Dunn (middle photo, left), here at Family House. On Mondays, Ewan sorts and bags toiletries for our guests in the board room. On Thursdays, he wipes down the kitchen counters and tables, empties the dishwashers, checks the dates on the food in the refrigerators, and refills the snack basket. Diagnosed with an intellectual disability on the autism spectrum, Ewan is gently guided along by Bruce as he completes these many tasks each week.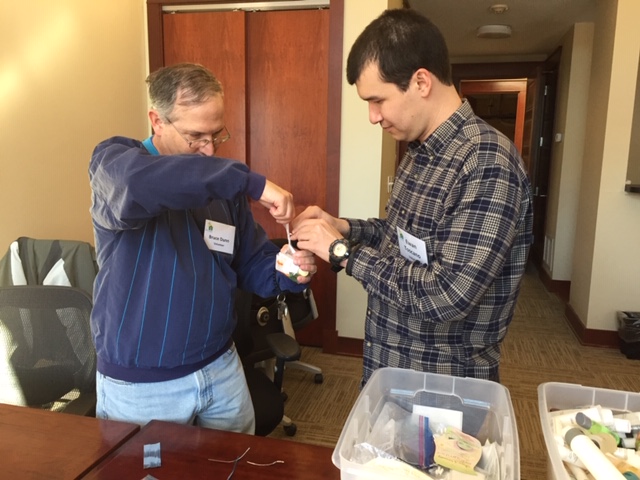 We love our volunteers and are well aware that it's because of them that we're able to operate this growing hospitality house so efficiently. Each week, our volunteers bring their skills and hearts to make this a better place for everyone.
When Kathy Yasui-Der, Family House Executive Assistant, asked what he liked most about volunteering at Family House, Ewan replied, "I like the people here." We couldn't agree more! We thank Ewan and Bruce for their ongoing compassion and care for our guests.