Volunteer Spotlight: Miral Hassan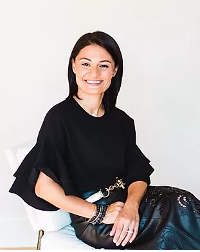 Local businesswoman Miral Hassan recently volunteered her interior organizing business, The Tidy Trail, to help SECU Family House at UNC Hospitals create a practical system for our new common areas. Miral and her assistant, Andrea Hubble, are giving back and helping Family House help others by organizing the "heart" of Family House: the pantry and kitchens.
Miral, the owner of The Tidy Trail, was born and raised in Cairo, Egypt. She relocated to Cary, North Carolina in 1999 when she got married since her husband was pursuing his Ph.D. at North Carolina State University. She has been in this area ever since, raising their three sons.
Miral started her career as an interior decorator and house stylist. During client meetings, she noticed that many of her clients desired to redecorate their homes but were overwhelmed by clutter and a lack of an organizational system. After completing a few projects, Miral found a genuine passion for organizing and creating aesthetically functional interiors. The Tidy Trail was started in 2017 with the vision of creating a luxurious home organization experience through chic design and practical solutions.
Miral first learned about Family House through her assistant Andrea who volunteers at the front desk. Together they decided to pursue the huge task of organizing the many donations that come to the House and create a pantry and kitchen that functions smoothly for our guests. Miral was immediately sold with the idea to help Family House stating that "The UNC healthcare system holds a special place in my heart and it's my absolute honor to serve this community in any way I can."
We cannot express in words how appreciative we are of Miral and Andrea for showing us how to organize our spaces and for the many hours they've donated. They have been so kind and patient with the many needs of the House and have taken great care in doing what is best for the guests who walk through our doors.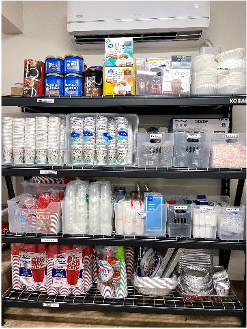 You can read more about Miral and The Tidy Trail at her website at www.thetidytrail.com. Follow her beautiful organizational designs on Instagram @thetidytrail.
If you are interested in volunteering at Family House, please contact Volunteer Services Manager Georgie Clemens at georgie@secufamilyhouse.org.