Volunteer Spotlight: Sharing the Love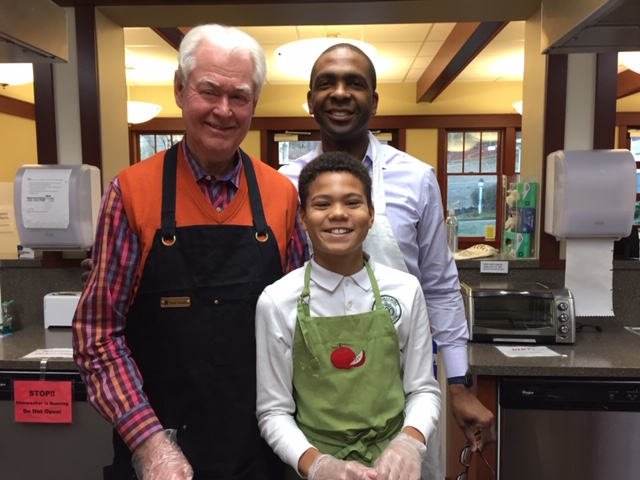 Many say that breakfast is the most important meal of the day. Considering that Family House guests - UNC Hospitals patients and their caregivers - head off every morning for serious medical treatment and procedures, a hot, homecooked breakfast can truly ease one into the day.
Three generations of a local family recently came to SECU Family House on an early morning to prepare a nutritious and hearty breakfast for our guests: Grandpa Chris Guest, son-in-law Dr. Yomi Adigun, and grandson Julian Adigun. Julian voiced interest in doing some community service. His dad, who happens to be a Family House board member, suggested that the three of them cook breakfast for guests.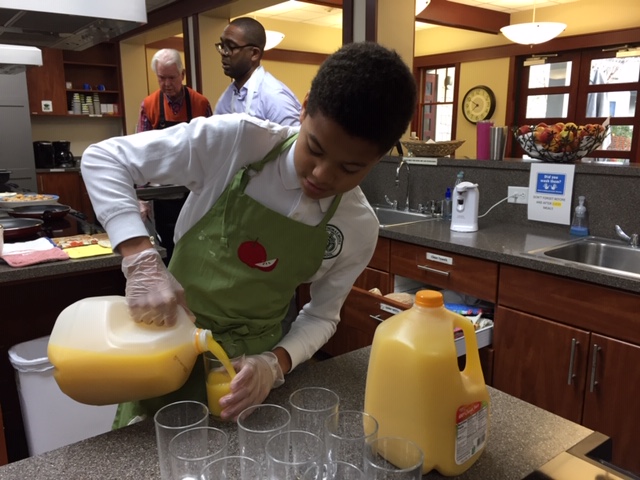 We don't know who enjoyed the meal more–our guests or this engaging and sports-loving 5th grader from St. Thomas More School! With aspirations of becoming an astronaut or an astronomical engineer, we have no doubt that Julian, like his grandpa and dad, will continue making a positive difference in the world.