Volunteer Spotlight: Sweet Sounds of Respite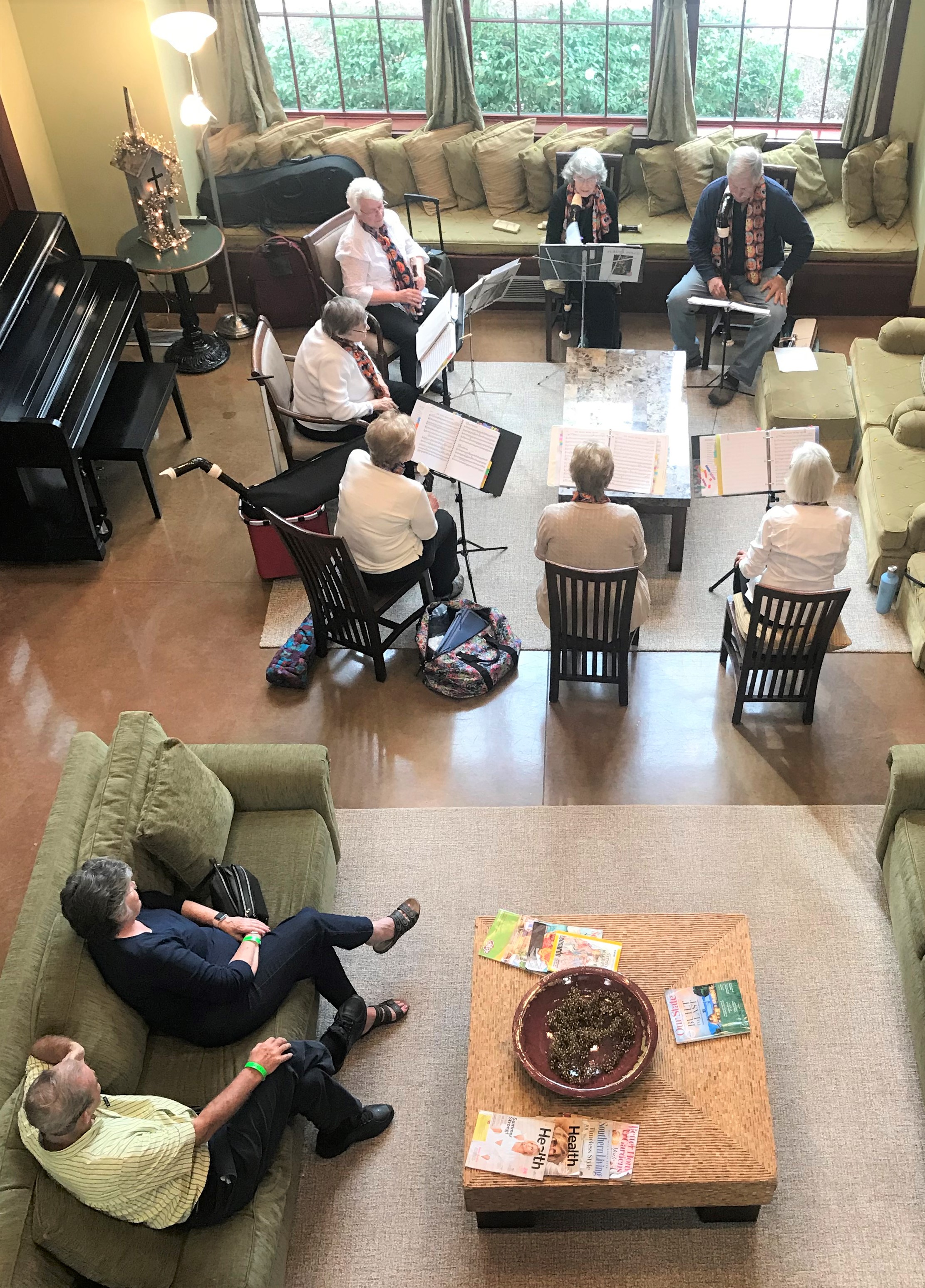 On a recent fall afternoon we were treated to a performance by Flauto Dolce, a local recorder ensemble led by Betty Lindholm. Playing four different types of recorders, this cheerful group of musicians has performed together for more than a decade at art shows, holiday candlelights, Raleigh-Durham International Airport, and now Family House.
Now we know why "flauto dolce" means "sweet flute" in Italian. Our staff couldn't have spent a better work afternoon enjoying the mellifluous music filling the House. Guests clearly found respite and delight as they relaxed in the Hearth Room. We're all truly looking forward to Flauto Dolce's next volunteer visit at Family House.