Volunteer Spotlight: The Heart of Family House
Lt. Col. Jimmy Doolittle once said, "There's nothing stronger than the heart of a volunteer." Viewed by historians as a major morale leader for soldiers in the United States because of his heart for volunteering and taking up causes for the betterment of others, his words ring true for our own volunteers whose spirit of kindness, thoughtfulness and generosity continues to warm our home year after year.
Since we re-opened our doors to guests on June 1, 2020, that same bright spirit of our many volunteers has remained a constant for us. Hazel, Candy, Diane, Angie, and Mary are volunteering at the Front Desk alongside Claudette, Monday through Friday each week. Karen comes in each week to make guest welcome and create snack bags. Several volunteers regularly drop off yummy deserts and heartfelt notes for our guests. Another volunteer popped in one recent morning to decorate the foyer for Flag Day.
And then there are the kind messages we continue to receive on a regular basis from our helpful volunteers, reminding us why our home has a particularly special place in our community and in our hearts. Comments like:
"You guys are so welcoming and compassionate." - Celia
"It takes so many people to make this whole quarantine thing work." - Wendy
"I appreciate the opportunity to be a part of Family House and participate in the good it does for so many." - Vicki
"I can't wait to get back to Family for I've realized how close we all are." - Pushpa
"I will forever be proud of everyone, past and present." - Johnny, a founding Board Member of Family House
So here's to our volunteers whose hearts keep Family House a home. Thank you for all the you do from the bottom of our hearts!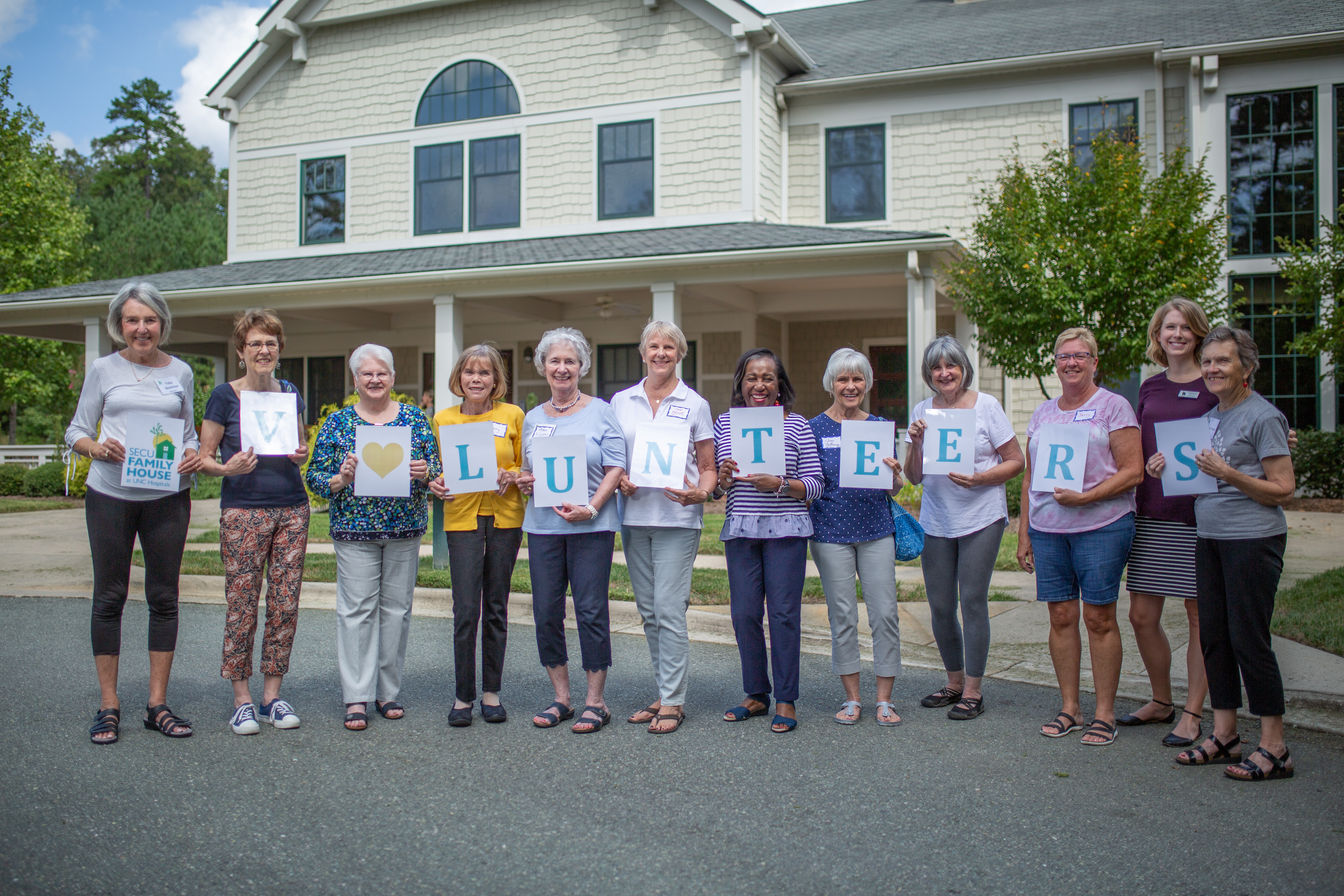 Photo of volunteers with then Director of Volunteer Services Claire Veazey in 2019 by Brian Strickland