Welcome to New Staff!
We'd like to extend a warm welcome to the three newest members of our family of staff!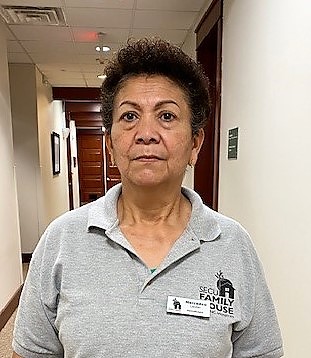 In September 2020, we welcomed Mercedes Lester (pictured left) to our housekeeping team. Living in Chapel Hill for the past 18 years, she comes to us via her home country of El Salvador where she previously worked as a nurse. Having recently earned her Early Childhood Education certificate, she decided to join our staff. Her services are particularly needed now as she helps us prepare for the opening of the soon to be completed expansion. Asked what she liked about working at Family House, Mercedes replied, "I like everything here."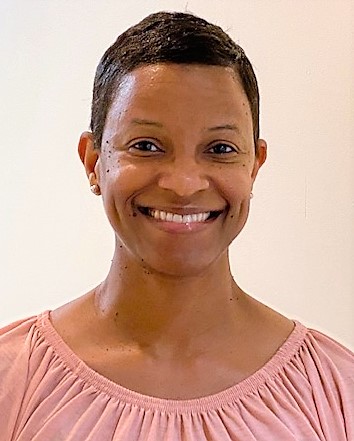 In mid-October 2020, we welcomed two new members to our development team. Melchee Johnson (pictured right) came on board as the Manager of Development Administration. Having 20 years of experience in nonprofit work, she is "Tar Heel born and bred and is a grateful alumna of UNC Chapel Hill." In her free time, she's a faith blogger, community volunteer and proud aunt.
Amy Blackwelder (pictured below) is our new Assistant Director of Development. A graduate of NC State University, she comes to us by way of the American Heart Association where she held various development roles. Outside of work, she enjoys her two dogs, spending time outdoors with her family and supporting local sports teams.
Welcome to SECU Family House at UNC Hospitals, Mercedes, Melchee, and Amy!