Martin Luther King, Jr. Day of Service 2023
MLK Day of Service is a federal holiday in the United States honoring the life and legacy of civil rights leader Martin Luther King Jr. It is observed annually on the third Monday in January, which this year falls on January 16. The holiday is marked by a National Day of Service, where people are encouraged to volunteer their time and talents to help their communities.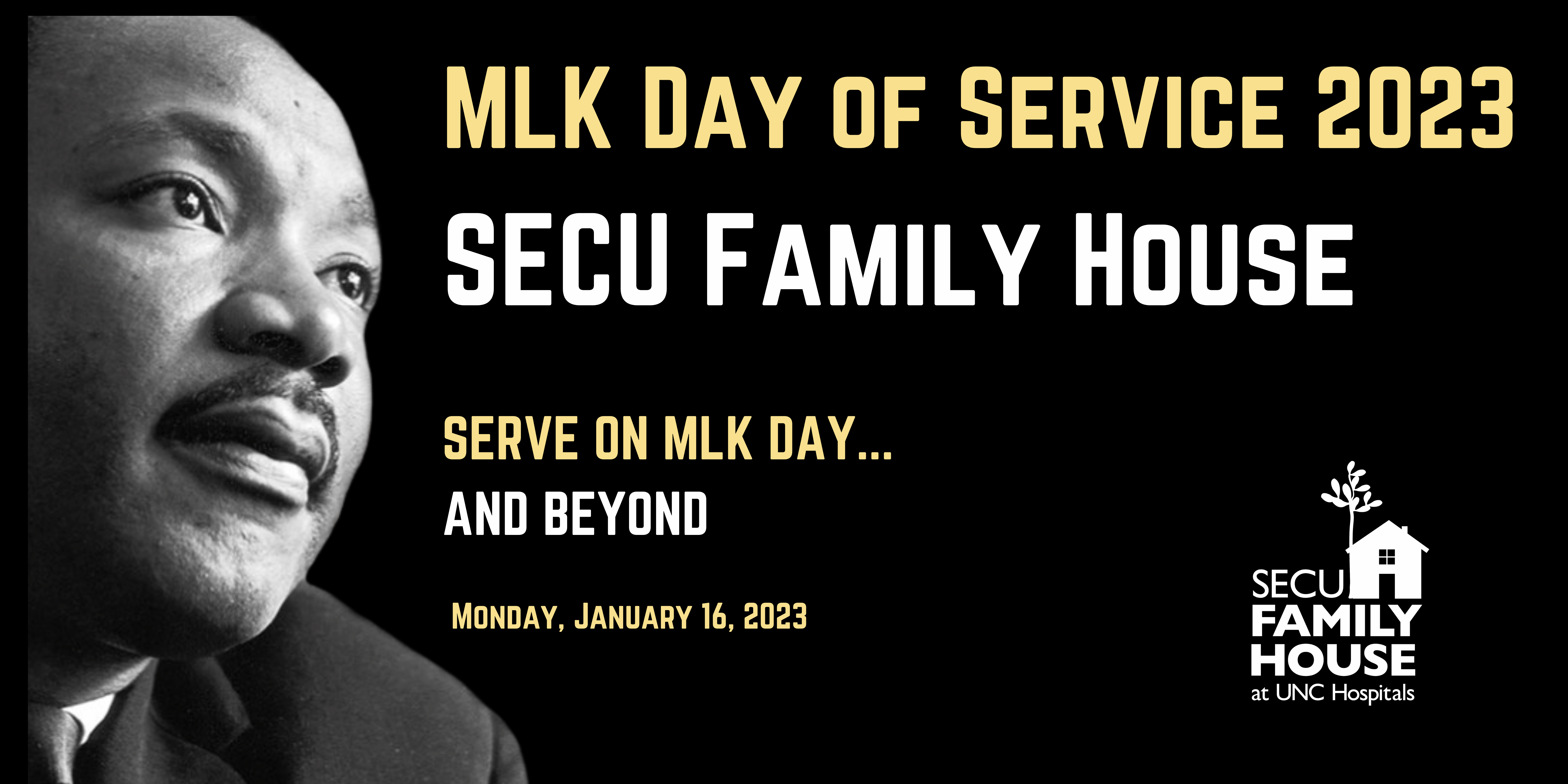 One way to get involved in the MLK Day of Service is by participating in projects organized by the SECU Family House to benefit UNC patients and their loved ones who travel on January 16th and beyond! SECU Family House works to provide a safe, nurturing, affordable home for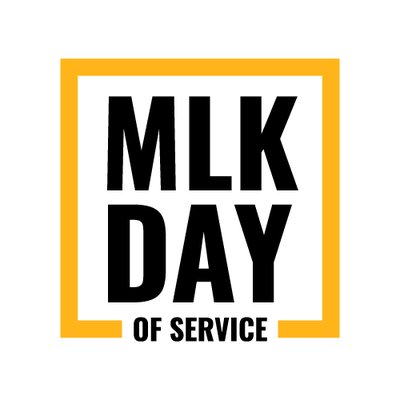 patients and their loved ones who travel great distances to UNC Hospitals for life-saving procedures and serious illnesses.
This year, Family House is hosting several service events in honor of MLK Day. See below for ways to give back:
By participating in these events, you can help make a positive difference in the lives of families going through a medical crisis, but you are not limited by these events. The sky is the limit! Contact our Volunteer Manager, Georgie Clemens, with your ideas for giving back or if you have any questions regarding our MLK Event.
Whether you can volunteer a few hours of your time or donate much-needed items, every little bit helps. So, join us in celebrating MLK Day of Service and make a difference in our community!